Gormley uPVC Systems

provide high-quality hygienic wall cladding products and installation for a number of different industry sectors. Whether hygienic wall cladding is needed for the healthcare, catering or education sector, our hygienic wall cladding services are specifically adapted to suit each installation.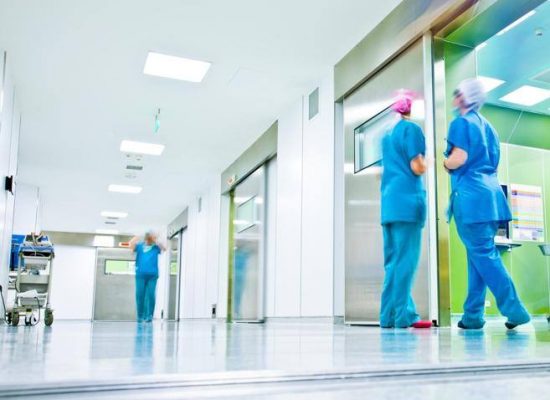 Health Care
Hygienic environments are essential in the healthcare sector. They are an important way of preventing the spread of hospital acquired infections. Substandard environmental hygiene in healthcare settings have demonstrated to be associated with increased transmission of infection.
Our hygienic wall cladding systems comply with the highest standards to ensure a hygienic healthcare environment that inhibits the growth of disease-causing microorganisms.
Education
The importance of keeping schools clean has been well recognised. Hygienic wall cladding plays a vital role in ensuring surfaces are clean and sanitary. PVC cladding use in the education sector is expanding, with its application extending into classrooms, labs, corridors, and changing rooms.
Our hygienic wall cladding is available for all school building or renovation plans. Gormley uPVC Systems have a range of durable hygienic products suitable for education environments that experience a lot of traffic and hard wear.
Food & Catering
Regulations relating to food safety and hygiene have increased in recent times. Improving consumer protection, maintaining hygienic surfaces in the food processing industry is strongly recommended by food standards agencies. These strict standards can adhered to by installing our hygienic wall cladding systems.
Our products will provide you with panels that are hygienic, foodsafe, and wipeclean, perfectly suited to comply with food processing regulations. A quick and efficient process that is carried out by specialist fitters.
Colours and styles
Cladding is available in a wide range of colours to compliment the enviroment of installation.
Gormley uPVC Systems high-quality hygienic wall cladding and installation services, specifically adapted to suit each installation.